SpotX is committed to making our clients programmatic video industry experts. To achieve this, SpotX offers best in class education to our platform users across the globe. Join the thousands of learners taking advantage of our robust in-person and on-demand training resources featured below.
SpotX University
At SpotX University, interact face-to-face with our team of SpotX industry experts. Sessions last half a day and consist of courses built to give platform users an intensive, deep-dive into all aspects of the SpotX Platform. Graduates will walk away with an extensive understanding of SpotX's robust ad serving capabilities, actionable insights for executing programmatic video campaigns and ways to better optimize yield. Optional one-on-one sessions following the coursework are also available to discuss topics of choice at length. Spaces are limited, so please reach out to your account team to learn more.
Stats:
100% of SpotX University graduates would recommend it to others

100+ graduates

60+ media owners trained

Offered in six different locations worldwide
Platform Optimization Webinar Series
Learn the essentials of the SpotX Platform without ever leaving your desk. These 30-minute webinars are designed to equip attendees on the basics of using the SpotX Platform. Whether you are new to the platform or just needing a refresher, this regularly occurring webinar series will help conceptualize foundational skills needed to achieve maximum yield on inventory.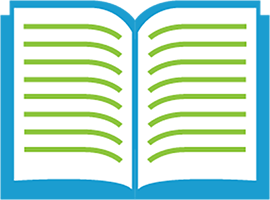 Knowledge
Knowledge is an online help center that makes it easy for our clients to find information on the SpotX platform and Ad Tech industry. We offer an abundance of comprehensive how-to articles, user guides, technical documentation, white papers, webinars, and more – all designed to help our clients excel in this fast moving programmatic video industry. Log in today!
Get News and Updates from SpotX
Sign up now to receive SpotX updates, news and product information from the leading minds in Ad Tech.