ZYPMEDIA SEES EXPLOSIVE
GROWTH ACROSS OTT
ZypMedia Captures Local TV Budgets for OTT Inventory
Although television viewership remains strong, consumer viewing habits have shifted dramatically from broadcast and over-the-air video to live and VOD content delivered via over-the-top (OTT). Advertisers accustomed to running commercials on traditional television are adapting their buying strategies to cater to the growing number of consumers who have adopted OTT delivery methods.
ZypMedia is a demand-side advertising platform specializing in helping local advertisers bridge the audience gap between traditional, digital, and OTT delivery points for video and display advertisements. Based on SpotX and ZypMedia platform data spanning from April 2017 to January 2018, ZypMedia's OTT-focused tools for local advertisers generated unparalleled growth in OTT ad spend.
Television is an attractive medium for video advertisers looking to target local consumer groups. The lean-back viewing environment and full-screen placements make for a premium advertising experience, ideal for promotion. However, while a local television buy will certainly help advertisers targeting by geography, other digital targeting capabilities that advertisers have grown accustomed to are limited. In addition, the latest pay-TV trends report from TiVo shows that nearly 15% of US households no longer subscribe to a pay-TV service, illustrating a growing subset of consumers who can no longer be reached with advertisements on TV. Enter OTT video, which offers a level of quality that is on par with television with the added ability to target consumers based on granular audience attributes.
With these challenges in mind, ZypMedia identified an opportunity to leverage local targeting capabilities to deliver targeted impressions to local advertisers at competitive rates while increasing fill rates and revenue for OTT publishers.
SpotX recently released findings from a survey in which more than half of advertiser respondents revealed that they expect to realize between 11-22% higher return on ad spend as a result of adopting audience-based ad buying in OTT. To capitalize on this, ZypMedia worked with SpotX's dedicated customer success team to devise a strategy that played to their strengths in local audience targeting. This allowed ZypMedia to capture local advertiser budgets that would traditionally have been reserved for television.
We see immense value in continuing to advance our efforts in OTT. We help our partners unlock incremental digital spend by supplementing their broadcast offerings with forward-thinking digital products, enabling their local advertisers to tap into the opportunity created by the viewer migration to OTT.
Tactic 1: Tap additional sources of programmatic demand
ZypMedia's location-first ad decisioning technology allowed them to identify and purchase impressions in the leading DMAs for OTT delivery.
Albany – Schenectady – Troy
New York
Rochester, NY
Las Vegas
Washington, DC
Dayton
San Antonio
Nashville
Reno
Syracuse
This approach allowed ZypMedia to deliver OTT impressions in advertisers' top market areas. In addition, the advanced audience data available in OTT made it possible for advertisers to layer on additional targeting, reaching more specific consumer segments within their chosen DMA.
Tactic 2: Capture emerging digital video DMAs
ZypMedia was also able to identify traditional television markets that hadn't sold digital video inventory in years past. These previously untapped locales represented entirely new opportunities for digital advertisers looking to buy broadcast-quality video inventory.
Traditional television buys require one-to-one negotiations with stations in each targeted DMA. For advertisers looking to buy across multiple DMAs, or even from multiple publishers, this creates inefficiency which can be a drain on resources.
By contrast, programmatic execution allows advertisers to access inventory from multiple sources at once. SpotX's programmatic infrastructure enabled ZypMedia to reap the full benefits of local buying by maximizing the efficiency of their processes.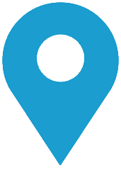 Tactic 3: Leverage SpotX supply insights
By integrating directly with premium publishers, SpotX is able to glean unique insights into the inventory available on its platform. These insights allowed ZypMedia to accurately forecast how their campaigns would perform across different locales, audience attributes, and levels of spend. Armed with this information, ZypMedia was able to greatly increase their win rate while simultaneously delivering high-value impressions for local advertiser clients.
RESULTS
By leveraging their own unique data to match advertisers with locally targeted impressions, ZypMedia was able to able to capture spend traditionally reserved for local television and redirect it into OTT to enable more effectively planned and executed video advertising campaigns. The data available in OTT allowed ZypMedia to identify precise groups of consumers within local areas, generating 54% revenue growth in OTT from December 2017 to January 2018.
Additionally, despite revenue dipping across the industry, ZypMedia contributed nearly one-third of their total 2017 spend in January alone this year, as reflected by the growth in impressions delivered:
Indexed results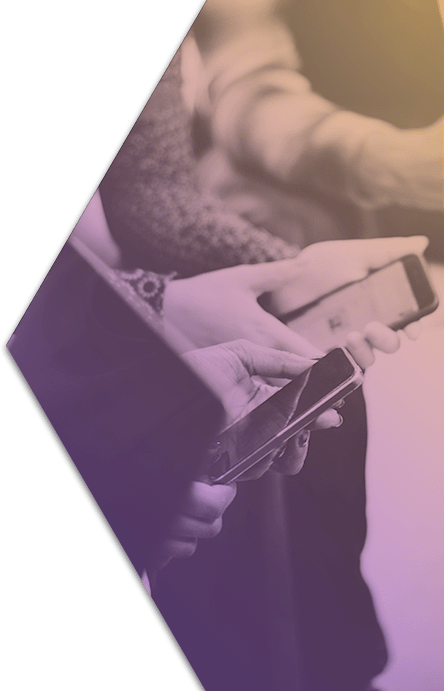 The automotive category proves to be the market leader in shifting local dollars into OTT, with 31% of spend from these advertisers allocated to OTT through the ZypMedia demand-side platform.
Food for thought
In traditional television, a locally targeted buy from an advertiser across any of these categories would look the same. Whether it be a car dealership, mayoral campaign, community college, or clothing boutique, a spot purchased from a Los Angeles television station will deliver advertisements to the same audience.
In OTT, advertisers can go beyond location targeting to identify consumers in a certain city based on political affiliation, income level, auto lease status, education level and more.
Particular areas for opportunity will be in the law, government, and politics category which currently is only capturing 10% of spend in OTT, but is expected to grow significantly. ZypMedia and SpotX anticipate political spend to continue to be a major growth area until the 2018 midterms. With their focus on local OTT, ZypMedia is well-positioned to be a major contributor to this growth.
For more information on the benefits of precise audience-based buying in OTT, check out SpotX's white paper, TV is Total Video: Predicting OTT and the Future of Video Advertising.