SENDTONEWS GENERATES 44% INCREASE IN REVENUE
WITH SPOTX'S HEADER BIDDING WRAPPER
SendtoNews Sees Early-to-Market Success in Video Header Bidding
SendtoNews is North America's largest platform for digital sports highlights and video. They consistently rank as a top-three digital sports video property for unique viewers and total videos viewed among other industry leaders like ESPN, MLB, and NBC Sports, by distributing league official content to more than 1,500 digital publishers and broadcasters. SendtoNews was an early adopter in implementing SpotX's video-centric Header Bidding Wrapper solution, generating additional revenue streams to supplement direct-sold inventory.
By competing all demand sources simultaneously rather than relying on the traditional waterfall approach to bidding, header bidding delivers maximum revenue to publishers while minimizing latency and maintaining a seamless experience for the end user.
Everything we do at SendtoNews is aimed to help our partners thrive in the digital world. Partnering with an innovator like SpotX is all part of that. Video Header bidding from SpotX helped us optimize revenue across our over 150 million monthly pre-roll impressions. Working with them has been a major win for us and every one of our publishing and content partners.
Challenge
Header bidding has been a winning tactic in display advertising for years and publishers are eager to apply these same efficiencies in video. However, being that header bidding was not developed for the video format, this brings a set of unique challenges that present a barrier to implementation.

SOLUTION
SendtoNews recently expanded its advertising capabilities to incorporate programmatic monetization as a means to supplement direct-sold deals. Conscious of the unique challenges associated with header bidding for video, SendtoNews sought out a video-centric header bidding partner to provide ease of use and maximum results. The company activated SpotX's Header Bidding Wrapper, a server-side solution purpose-built for the complexity of video.
Tap additional sources of programmatic demand
By integrating directly with the SpotX platform, SendtoNews enabled SpotX's 65+ demand partners to access their inventory programmatically. The Header Bidding Wrapper made it possible for SendtoNews to ingest these additional sources of demand and compete them alongside direct buyers to capture the highest possible revenue for each available impression.
Server-side bidding model
Video files are larger and more complex than display creatives, so the client-side bidding model that is common in display header bidding will inevitably result in latency and other delivery issues when applied to video.
As a video-first solution, SpotX's Header Bidding Wrapper supports server-side bidding, bringing the transaction onto the SpotX server and alleviating the burden of managing complex code from SendtoNews on the client side.
Server-to-server implementations give media owners significant auction efficiencies and enable faster page load times, while still giving the buyer full transparency into each opportunity. Media owners can pass pertinent information on to buyers to increase the value of the transaction for both parties.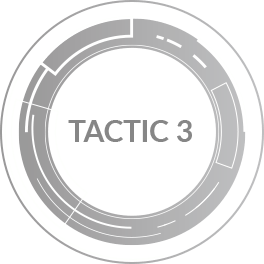 The SpotX Header Bidding Wrapper supports first-price auctions, allowing programmatic deals to be more competitive with direct-sold campaigns. By awarding each impression to the highest bidder at the highest bid price, first-price auctions even the playing field. Buyers can then bid more precisely and more confidently while driving up average CPMs and maximizing yield.
RESULTS
By activating SpotX's video Header Bidding Wrapper, SendtoNews was able to access additional sources of programmatic demand for their inventory, increasing competition with direct buyers and driving up CPMs.
FOOD FOR THOUGHT: FIRST-PRICE AUCTIONS
Header bidding is designed to compete direct-sold demand with programmatic, driving up winning CPM values, increasing fill, and delivering better revenue results for publishers. However, most primary ad servers operate on a fixed price, which means that any second-price bid will inevitably lose out because it's competing in multiple non-transparent auctions. First-price auctions solve for this increasing the effectiveness of the header bidding strategy.
Looking ahead: Streamlining workflows
As an early adopter of SpotX's Header Bidding Wrapper, SendtoNews was one of the first to realize the benefit of automated line item setups as a component of the solution. Line Item Setup Automation (LISA) runs a script that automatically ingests multiple line items from a DFP into a streamlined workflow, eliminating the need for manual setup.