Strategic Audience Planning
Forecasting
SpotX provides unified forecasts across open, private & curated marketplaces.
See how your campaigns will perform based on device type, demographic, player size, quality, viewability and more.
Use any of the following targeting capabilities on the SpotX platform to eliminate waste and increase the effectiveness of your video ad campaigns. SpotX works with various 3rd party data providers such as Lotame, Quantcast, BlueKai, eXelate and more.
Demo Targeting
Allows advertisers to reach GRP goals and their consumers, who are identified by demographic characteristics such age, gender, income, ethnicity, and more
Behavioral Targeting
Uses information collected from a consumer's browsing history including websites visited or searches conducted, and then displays relevant video ads to that consumer, empowering advertisers to reach interested consumers based on age, sex, household income, number of children, interests and in-market status
Contextual Targeting
Targets an individual based on a subject of particular interest to them, displaying ads on sites related specifically to the content the individual is viewing on a webpage
Geographic Targeting
Delivers customized video ads to an audience in a specific geographic location, enabling advertisers to target by country, state, DMA, city and even zip code
Re-Targeting
Uses information collected from a consumer's browsing history including websites visited or searches conducted, and then displays relevant video ads to that consumer empowering advertisers to reach interested consumers based on age, sex, household income, number of children, interests and in-market status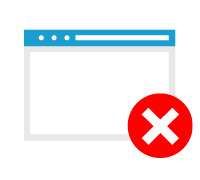 Blacklisted URLs
We have the industry's largest blacklist, with a dedicated Brand Safety team adding fraudulent URLs each day
Bot Blocking
We've coupled our proprietary anti-fraud technology in with leading 3rd party vendors like DoubleVerify to identify and root out illegitimate traffic
Quality Guarantee
Our brand safety suite leverages the power of technology and human oversight to maximize the quality of video advertising inventory
Strategic Audience Planning News & Updates